Getting to the Core of EMDR
Eligibility Requirements for Registration:
EMDR clinicians having started an EMDRIA training (Part 1/Weekend1)
Are eligible to attend, however they will not be eligible to receive EMDR CE's
EMDR clinicians having completed the EMDR Basic Course
Or started their 10 hrs of consultation after completing Part/Weekend 2
Are eligible to receive 12 EMDR CE's
All clinicians attending will receive 12 hr of professional CE's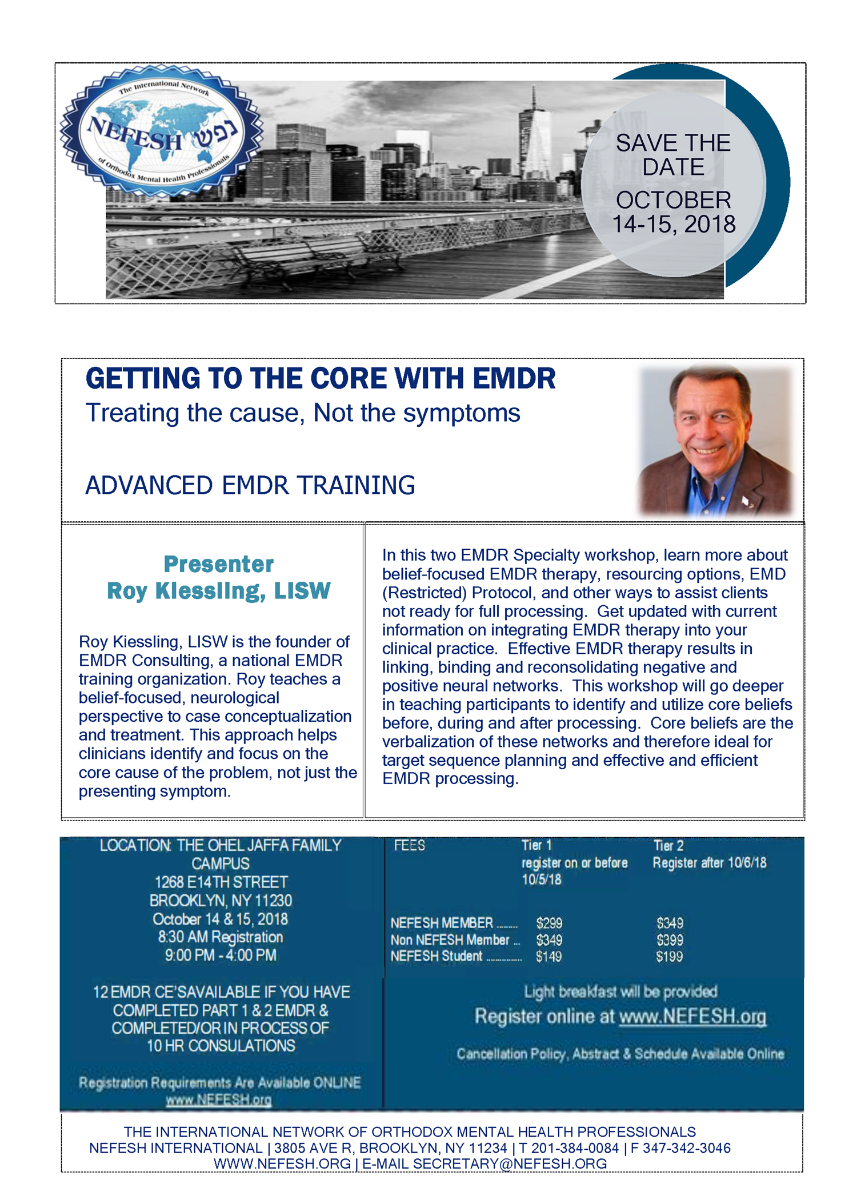 Registration complete!
Please check your email for confirmation.
You have already registered for this event. You can update your selections for the event here:
This form is invalid or registration has closed
Selections have been updated successfully
This form is disabled temporarily for maintenance. Please come back later.