IFS Training
IFS TRAINING LEVEL 1 TRAINING FEE: $3,550 REDUCED NOW TO $3195
$55 application fee to CSL (IFS)
CE fee will be a separate fee
Online Training

Sessions #1: June 21-26, and June 28, 2020
Session #2: July 19-24, and July 26, 2020

Two additional teleconference calls will be included as part of the training.
(please ignore the two application fee options. The web developer is fixing the bug but in the interim please make a payment and only click application fee one time)
Please note that the schedule on the brochure is no longer accurate. Please see the schedule below.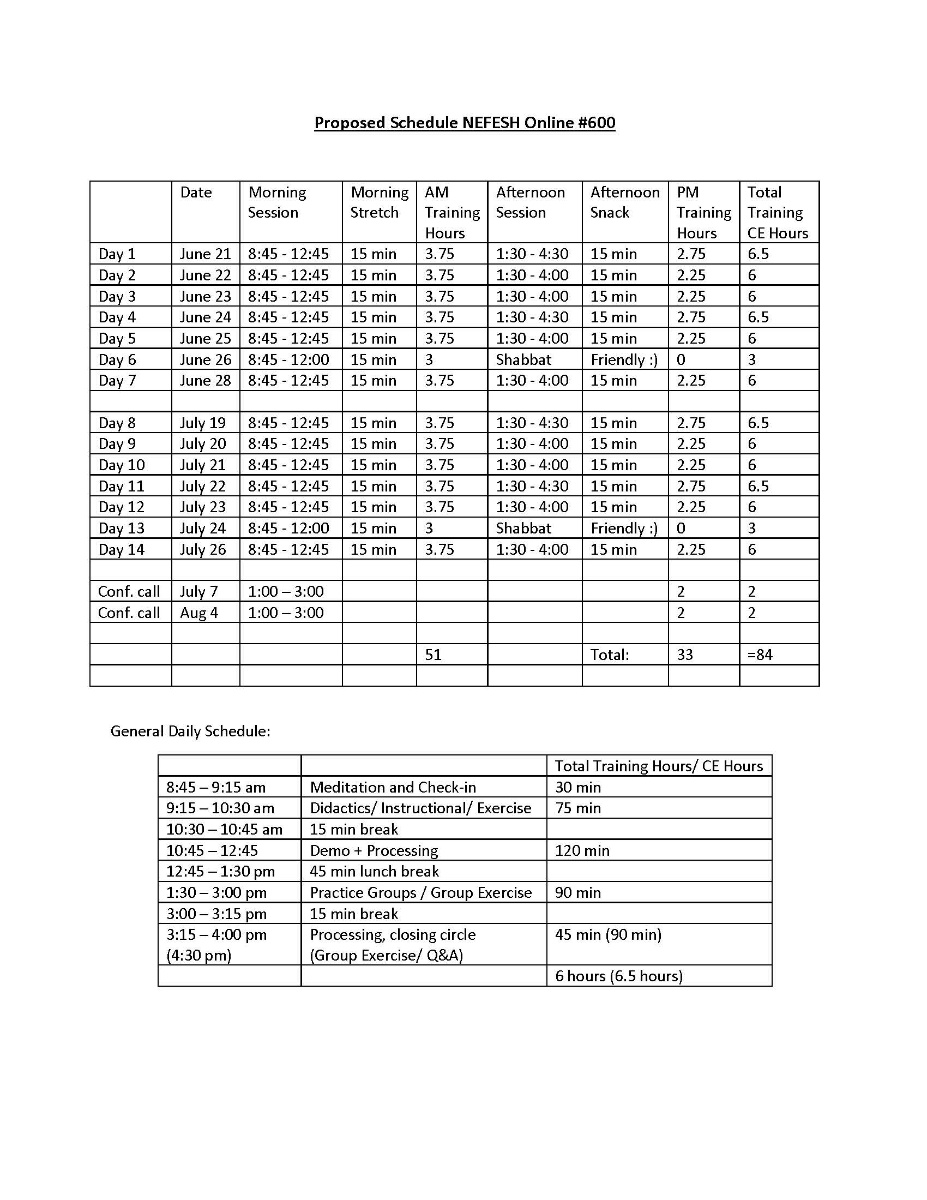 You are logged in as and are already registered for the IFS Training . If you have any modifications or questions please contact the office at 201-384-0084 or by email: nefeshsecretary@gmail.com. For spouse registration, please log out and have your spouse complete the Conference Registration form using their own account
This form is invalid or registration has closed
Selections have been updated successfully