The views and statements expressed in all blog postings do not necessarily represent the views of NEFESH and are solely the views and statements of the individual blogger.
Subscribe
Intimacy=In to me, see
Talli Yehuda Rosenbaum

Click here to view my clinical profile
On love and marriage and the joys and challenges of intimacy.
Subscribe to this blog to get the latest updates emailed to you
Subscription complete
Open reader view
When obligatory sex conflicts with human sexual rights
Talli Yehuda Rosenbaum
October 17th, 2019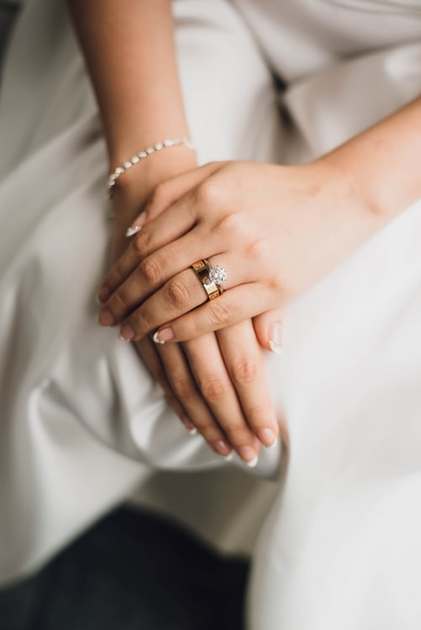 The World Association of Sexual Health Congress met recently in Mexico City. Though I was unable to attend due to the Jewish Holidays, I was pleased to receive the following declaration, which discusses pleasure as a basic fundamental right. The statement is as follows:
The participants of the 24th World Congress of the World Association for Sexual Health in Mexico City:
RECOGNIZE that:
Sexual pleasure is the physical and/or psychological satisfaction and enjoyment derived from shared or solitary erotic experiences, including thoughts, fantasies, dreams, emotions, and feelings.
Self-determination, consent, safety, privacy, confidence and the ability to communicate and negotiate sexual relations are key enabling factors for pleasure to contribute to sexual health and well-being. Sexual pleasure should be exercised within the context of sexual rights, particularly the rights to equality and non-discrimination, autonomy and bodily integrity, the right to the highest attainable standard of health and freedom of expression. The experiences of human sexual pleasure are diverse and sexual rights ensure that pleasure is a positive experience for all concerned and not obtained by violating other people's human rights and well-being.
DECLARE that:
1. The possibility of having pleasurable and safe sexual experiences free of discrimination, coercion, and violence is a fundamental part of sexual health and well-being for all;
2. Access to sources of sexual pleasure is part of human experience and subjective well-being;
3. Sexual pleasure is a fundamental part of sexual rights as a matter of human rights;
4. Sexual pleasure includes the possibility of diverse sexual experiences;
5. Sexual pleasure shall be integrated into education, health promotion and service delivery, research and advocacy in all parts of the world;
6. The programmatic inclusion of sexual pleasure to meet individuals' needs, aspirations, and realities ultimately contributes to global health and sustainable development and it should require comprehensive, immediate and sustainable action.
URGE all governments, international intergovernmental and non-governmental organizations, academic institutions, health and education authorities, the media, private sector actors, and society at large, and particularly, all member organizations of the World Association for Sexual Health to:
A. Promote sexual pleasure in law and policy as a fundamental part of sexual health and well-being, grounded in the principles of sexual rights as human rights, including self-determination, non-discrimination, privacy, bodily integrity, and equality;
B. Ensure that comprehensive sexuality education addresses sexual pleasure in an inclusive, evidence-informed and rights-based manner tailored to people's diverse capacities and needs across the life span, in order to allow experiences of informed, self-determined, respectful, and safe sexual pleasure;
C. Guarantee that sexual pleasure is integral to sexual health care services provision, and that sexual health services are accessible, affordable, acceptable, and free from stigma, discrimination, and prosecution;
D. Enhance the development of rights-based, evidence-informed knowledge of the benefits of sexual pleasure as part of well-being, including rights-based funding resources, research methodologies, and dissemination of knowledge to address the role of sexual pleasure in individual and public health;
E. Reaffirm the global, national, community, interpersonal, and individual commitments to recognition of the diversity in sexual pleasure experiences respecting human rights of all people and supported by consistent, evidence-informed policy and practices, interpersonal behavior, and collective action.
Mexico City, October 15, 2019
I have written in the past about the importance of sexual autonomy, the right to NOT engage in sex, as well as the expectation of pleasure. However, it must be acknowledged, that still, today, in some societies women may be instructed about sex as an obligation. Wedding night sex is something that has to be "gotten over with." Mikvah night sex is "non-negotiable". Refraining from sex is often framed as a danger that could cause a husband to sin. There is often insufficient discussion of pleasure, and if there is, women are told that they will "eventually, hopefully, enjoy it".
In some sectors, women as young as 17, with no prior experience even speaking to members of the opposite sex, are married off to a virtual stranger and expected to engage in sex on the wedding night and whenever else instructed to. In some cases, especially where deep faith in the system is a protective factor, this can happen without negative affect. After all, this has been the traditional approach for hundreds of years. But in many cases, this creates fear, anxiety, and aversion and can be traumatic. The young men in this scenario are often traumatized by this as well. Often couples come to therapy years later, wondering what the sexual trauma was in the wife's past that makes her so uninterested in sex. In many cases, there was no prior history of sexual trauma, and the trauma occurred as a result of the sexual expectations and obligations in marriage.
Jewish law does not force sexual relations. It is the societal interpretation of these laws that can victimize women in marriage. We must move towards adaptaing a sexual ethic which focuses on values and principles which are absolutely not anithetical to Judaism, and are in fact in accordance with the values of Judaism, such as mutual consent, privacy, and pleasure.
Please listen to our Intimate Judaism podcast on the topic of sexual obligation in marriage